I am so excited to be matched up again for September SLANT Boxes. My first match is Lisa over at:
She helped me out so much by doing a post on things she forgot or wished she had this year! I know I can gather some helpful hints to prepare her box in a few weeks...but first I plan to get to know her better.
I'd like to help out my other partner by doing a post as well...but this is tough. I am in my 5th week of school, so I have made many Walmart trips and orders and have many of the things I need. The only thing I have had to borrow and need to get more of is manipulatives for math...I don't have any bears, or other cute little critters to add and subtract with. Other than that, I seem to be set.
So...what are the things I never seem to have enough of???
Chart Markers...I write a daily letter to my students and create many anchor charts. So...before you know it, you need some more.
I purchased a small laminator to use at home. BEST teacher investment I ever made! So...laminating pouches always seem to be a need.
Colored Pens...love them, and seem to lose them. I never have enough!
Chocolate...you know the days...you just need to find something to make the day better. There can never be enough chocolate!
Children's Books...I could fill several rooms, and still a new, great children's book would be welcome in my classroom. I love to be introduced to a new book!
I hope this helps Wendy a little over at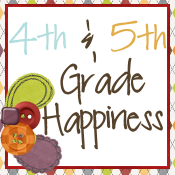 my other SLANT Box partner. I will be posting more about this wonderful project so you can join in too!
I am having another fabulous, BUSY week, and I wish I had more time to come and post here and tell a whole more about it.
Keep having fun teaching...even when it is tough, ad we all know, some days are tough!